Main content starts here, tab to start navigating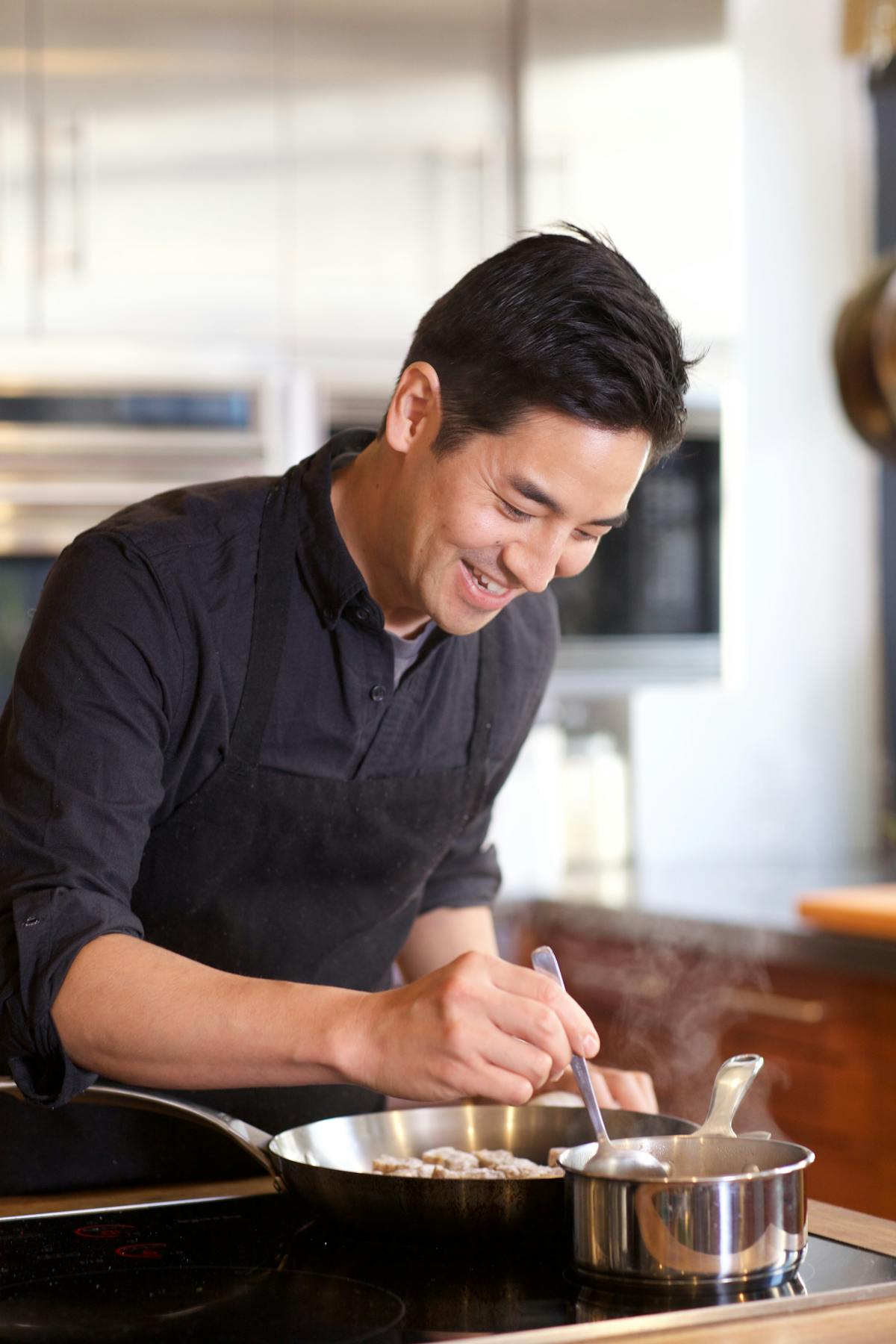 Craig Koketsu
Craig Koketsu fostered his passion for precision, knowledge, and flavor by working with acclaimed chefs from diverse backgrounds. Koketsu began his culinary career at Stars in Palo Alto, California working with renowned chefs Jeremiah Tower and Joyce Goldstein. He received the distinction of being named banquet chef for all private events at Stars, which allowed him to create intricate and innovative dishes. Koketsu realized that a move to New York City was crucial to work with the chefs he admired.
Once in New York, Koketsu landed the position of chef de partie with Gray Kunz at the famed restaurant Lespinasse. The young chef was afforded the opportunity to work with another remarkable talent, Christian Delouvrier, who replaced Kunz after his departure from Lespinasse. Koketsu stayed on Delouvrier's new team and became poissonnier, which was the post he held when Lespinasse earned a four-star review from the New York Times. Koketsu was then honored with the highest position in Delouvrier's kitchen, chef de cuisine.
Koketsu was selected to create the culinary concept and menus of Quality Meats, which he executed with a great respect for classic dishes which were transformed by his creativity. Koketsu created the culinary direction of Quality Branded's award-winning Park Avenue Summer (Autumn, Winter, Spring), Quality Italian, Quality Eats and Quality Meats. New York Magazine and Esquire Magazine have named Koketsu among New York's top up-and-coming chefs.